A Healthy Life Despite Diabetes With kybun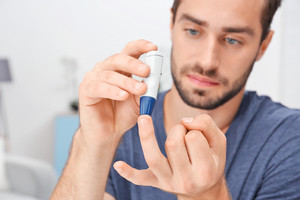 [Translate to English:]
Discover why kybun is so beneficial to diabetics, as physical therapy and a preventive measure.
Lack of exercise, in combination with excessive consumption of sugar and carbohydrates, makes you ill sooner or later.
According to studies, gently strenuous exercise is required at least three times a week for 30 minutes in order to prevent or have a lasting effect on metabolic disorders such as diabetes.
The health solutions from kybun are ideal for anyone affected, both therapeutically and preventively. kybun helps you to get back the joy of moving.