Joint-Friendly and Pain-Free Jogging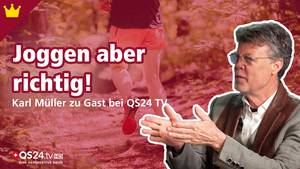 In this QS24 interview, Karl Müller shares his thoughts on the right footwear for sports.
No matter whether you are jogging, walking or strolling. If you want to exercise without pain and without damaging your joints, the right footwear plays an important role.
For many years, the term «good cushioning» was used to describe shoes. Today, movement scientist Karl Müller speaks of the special impact of the rebound effect. It is important to him to stay close to human nature. That is why he developed an elastic springy shoe that reactivates degenerated functions of the body.