NEW OPENING - kybun Shop in Qatar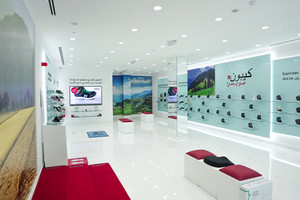 Our newest shop opened in January in Doha, the capital of Qatar.
More than 10% of the population in the Arab world suffers from type-2 diabetes and this represents a serious public health problem. The awareness of the therapeutic effect of the kybun shoe and its benefits has led to a rise in the demand for kybun products and the opening of numerous new shops.