Promotion Week 12 - Invest in Your Health and Win a GBP 135 Voucher!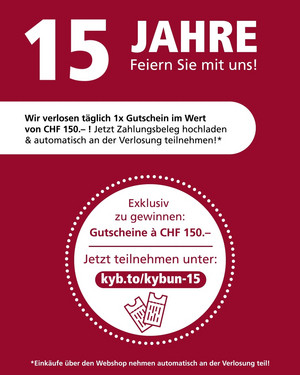 kybun health solutions are ideal for virtually every daily situation, whether at work, exercising, or carrying out activities at home or school.
Thanks to our versatile range of health standing and walking products, we provide you with effective means to enjoy a pain-free and healthy life.
Are you experiencing problems with your locomotor system? Are your everyday tasks limited or is work only possible with pain? Discover the kybun application areas today and start living a pain-free and healthy life.
Promotion Week 12 (23 – 29 September)
Take part and benefit from an attractive price discount on your new kybun health solutions.
What can you win?
Every day until 13 October 2022, we are offering you the chance to win a voucher worth GBP 135.–.
How can you take part?
Simply upload your receipt showing your new kybun products at home or in the participating shops* to enter the prize draw. You will be automatically entered into the prize draw upon purchase of products in the kybun online shop.